On October 16, 2012, Ben released his first EP, the eponymously-titled Ben Schwartz.
All five tracks are available immediately for free streaming on Soundcloud. You can also download the EP in its entirety for free by clicking here. Enjoy!
1) Quarter to Three | 3:12
2) Zephyrus | 3:42
3) August | 4:30
4) Haymarket Station | 3:27
5) Leaving the City | 4:41
Ben's last full-length album is 2007's Bridge to Nowhere.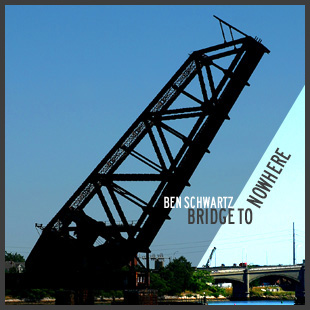 Produced in the summer of 2007, this full-length CD features 12 new original songs completely written, composed, arranged, performed, recorded, mixed, and mastered by Ben. The album art features Ben's stunning, vibrant photography, while the songs transport the listener to unique melodic worlds. Here's the track listing. You can hear 30-second reduced-quality clips of each song by clicking on the titles.
1) Adventures in Stereo | 3:56
2) Light | 6:17
3) Theme from Visions | 8:40
4) Micromanaged | 3:33
5) The Barn | 2:24
6) Sky Central | 4:15
7) Never Good Enough | 3:28
8) Bridge to Nowhere | 2:04
9) Hello I Say | 2:11
10) Land of Palms | 6:22
11) Celestial Condensation | 4:00
12) Call It a Season | 4:07
Bridge to Nowhere is now available for purchase at the price of US$20 per copy. Shipping and handling per order is US$5. To purchase, please e-mail Ben at ben@benschwartz.net. He will work out the details of your order with you. Now, read below to learn about Ben's debut album, Celestial Condensation!
:-:
In the summer of 2003, Ben created his debut album. Armed with nothing more than a Yamaha PSR-2000 keyboard, some Moroccan tam-tam drums, a gong, JW Stannard wind chimes, a microphone, various cords and cables, and a $12 computer program, Ben set about recording a bundle of original creations for his first CD, an eclectic 14-track contemporary instrumental masterpiece titled Celestial Condensation, infused with jazz elements and inspired by piano pop.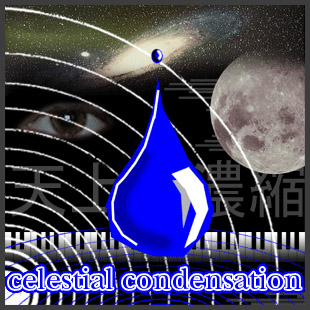 The following Q&A-format information is taken from the miniature Celestial Condensation website Ben established in 2004 to promote his CD:
:-:
What is Celestial Condensation?
Celestial Condensation is the tangible culmination of over 150 hours of dedicated instrumental music recording by a nice feller named Ben and countless hours before, spent on composing and writing each of the 14 ORIGINAL songs on this album.

They're ORIGINAL songs?
Yes indeedy! All of the 14 instrumental tracks on this CD were written by the (ironically) 14-year old Ben!

How did Ben record all these songs?
With his trusty Yamaha PSR-2000 keyboard, a computer, a computer program called "TotalRecorder", and a standard audio line-in/out cable connected between the keyboard and the computer sound card. Oh yeah, and a JW Stannard 10-inch gong and a JW Stannard chime set! And, well, a microphone too… And Moroccan bongo drums… ANYWAY… with his keyboard, he created layers of music. Layers? By layers, he means different instruments recorded separately that, when completed, are put together to form one song. So, using a keyboard, and only a keyboard, he himself played the songs in different instruments... drums... bass/strings... and finally, piano on top. From there, he hooked up his keyboard to his PC, and then recorded the song from the keyboard into a WAV format on the computer. For some songs, as he mentioned, he used gong, chimes, and bongo drums. These were recorded on top of the already existing sound file with a microphone hooked up to the keyboard hooked up to the computer sound card.

Sounds complicated…
Well, it's not as complicated as you might think. But certainly, the end product is definitely worth it!
:-:
The track listing is listed for your information below. Clicking on each of the song titles will link you to a reduced-quality MP3 sample of the song lasting approximately 15 seconds.
1) Overture of Nim | 2:17
2) Trees | 4:44
3) Little Ditty | 2:01
4) Indians' Gold Song | 3:26
5) Boardwalk | 1:36
6) Diversity Song | 10:03
7) Wasting Time | 3:11
8) Celestial Condensation | 3:47
9) Deputy's Golden Dreamsong | 5:04
10) Mexican Puppeteer | 7:59
11) Lotus Moon Rage | 4:43
12) Sage of Thyme | 2:24
13) Pill Bugs | 2:50
14) Bats Are the Best | 1:34
Because of a limited pressing, Celestial Condensation is available for purchase in extremely limited quantities—in fact, there are only two copies left in stock. The CD can be purchased for US$15, but a special autographed version sells for US$20. Shipping and handling is US$5. If you would like to purchase one of the last two remaining copies of the first pressing of Celestial Condensation, please e-mail Ben at ben@benschwartz.net. He will personally and promptly work out the details of your order with you.
To purchase officially-licensed Celestial Condensation apparel and gifts, please visit this site, where you will find everything from t-shirts to mugs emblazoned with the bold and striking "water drop" logo designed for Ben's debut album.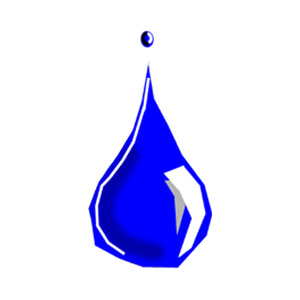 Celestial Condensation represents Ben's first major foray into the arena of original albums, but its songs are hardly the only original compositions Ben has produced. Ben has scored, performed, and recorded the original soundtracks for two independent films and a now-defunct website, and has written and recorded numerous "singles," both before and since the creation of Celestial Condensation. He will also soon begin work on his third album, though he hopes that unlike his first and second albums, this third attempt will actually be recorded with professional equipment in a professional studio by professionals—not with an amateur keyboard in a non-air-conditioned bedroom in the middle of summer by himself. (To this end, Ben is actively seeking a record deal.)